Hi all,
I am here because I am serious about change. This has been a long road, but I am ready to dive in and change the direction of my life.
I'm 29, from the UK, and work as a Programmes & Projects Manager. I've had a decent career so far and have developed a great deal. I have a range of hobbies that I enjoy, guitar, language learning, hiking, travel, photography, video editing, reading. I have a great best mate and have a few other good mates though they've moved all over now and are married etc. But I am still kicking and as ever, trying to get myself a life I truly love.
I found this site when browsing the internet and was in awe of so much of what is happening here. I have the utmost respect for the guys here setting themselves goals and putting their heart and soul into them. Wishing you success.
MY 2021 GOALS
(1) Weight Loss: To lose 48lbs. I'm 6 ft 5 and 248.4lbs, and want to get to 200lbs.
ACTIONS: (A) Maintain 600kcal deficit, Vertical Diet (B) Exercise: Bodyweight training 3 x p/w, Jogging 3 x p/w, (C) Health: Support circadian biology, support gut health, optimise sleep.
(2) Lose Virginity: A long and quite painful story, a summary below:
ACTIONS: (A) Get to 215lbs (B) Seek advice on developing a dating strategy (currently fucking clueless), preferably online (C) Execute strategy, maintain accountability and transparency, until goal #2 achieved
Started to really want a girlfriend at 18, had a bunch of mates who went out a lot so hit the night scene hard, nothing really happened with the ladies for a year and half. This made me feel quite shit about myself because all my other mates were finding girlfriends, getting laid, I didn't get it. I chalked it down to my appearance, I had been competing in powerlifting for a few years and a good amount of excess weight, so I decided I would lose it. I didn't know how to go about this, and during this time I developed anxiety and some depressive ideation. I went to Uni, where I made new mates who also loved going out and drinking, but I myself couldn't get anywhere with the ladies. Had a good time but in year 2 of Uni I decided I absolutely had to figure this out. I lost all my excess weight over the summer before Uni, did so like a total idiot with insane diets and fasting, which caught up with me later, but anyway when Googling how to get a girlfriend I found Pick Up. I was pretty disgusted by it and resisted for ages, but then after a few house parties and noticing that a few girls were interested in talking to me now post-weight loss, and I now had crazy anxiety, I decided I had to just bite the bullet and learn from PUAs.
I went full-in, met a group of PUAs in my city and went out 4 x p/w, with them and also just hanging with my mates and slipping in some approach. I limited myself to only 1 beer per night, and started NoFap. I did some day game occasionally but not much. After 2 years of going out 4 x p/w, talking to a minimum of 10-15 girls per night, literally, nothing happened. Couldn't even get them to respond to a text, lol. Couldn't get a date. Nada. All this time they told me it would happen, I would breakthrough, I did everything they told me. I was in 2 groups, some guys were into the Mystery stuff, the others were into RSD and did their programs etc. The latter group was getting success I won't lie. But my mates at Uni didn't even know what a PUA was but were smashing it with women, getting massive success and totally effortlessly. Sucked to be living in a house with 5 dudes and for women to be coming and going from their rooms daily while I was struggling to get a date. But I am a stubborn cunt and don't give up easily. I sucked it up and kept going. No progress ever came. During this time I may have approached between 1-2,000 girls. I kept a fucking spreadsheet LOL. I got countless numbers but never a response. I tried all sorts of different approaches and on one occasion, right at the end of Uni, I did get a girl to come home with me, but she explicitly told me as we were getting in the cab 'nothing sexual', and she went back to my place and fell asleep. I just didn't know what to even think of that one haha.
I then graduated Uni and was in quite a shit place mentally. Going out as much as I did had left me quite drained and I developed awful insomnia. Also the crazy restrictive dieting had begun to cause some rebound weight gain and I then developed issues maintaining my weight. I drifted around for a while and did different jobs, volunteered, just tried to find stable footing. I got a semi-decent job and started working. My anxiety levels and general health were beginning to decline, I had been stressed the fuck out for years and years and it was taking a toll. I began researching health a lot and experimenting with different things. Weight began to fly back up! Sad times.
I took a break from work and travelled for a year. The work I was doing was OK but not really in alignment with my ability or experience (I graduated from a great Uni and had done some interesting stuff) and my mates from Uni were doing better in that respect. I decided to get my head together. Clubs had left a bad taste in my mouth, I started to try online dating (age 25). After using it for a year, swiping, messaging, etc, I had very few matches, couldn't get a single date, and would just repeatedly get ghosted. I think I sent around 400 messages on OKCupid and didn't get a single response over the course of a year. I showed some of my mates this and they thought that I was cursed or something. We laughed about it but they were puzzled. Tinder was a bastard, I didn't get many matches at all. What hurt is that my brother (good looking guy) who already had a girlfriend installed Tinder when we were travelling he got up to 400 matches a day, he would post responses just pissing around for jokes, asking girls to take their clothes off and what have you, and they did (lol) and even though he wasn't interested he got them to come out to meet him for sex in various false locations which we both found quite funny, to be honest. We'd just be travelling and he'd get some angry messages from women who expected him to bang them when we'd left for the next city lol. I still wanted a girlfriend myself and didn't want to hook up or anything, so I began to lose faith in women at this stage. Gained a bit more weight and began to think I was an ugly as all hell. Not a good looking bloke but I do have other things to offer, so it kind of hurt when I realised that online dating wouldn't be an option for me in the position I was. At this stage I had literally done everything.
I got back from travelling just before turning 26, got any job I could to make money again, started a really shitty role but met an amazing guy who became my best friend. I left the job after 3 weeks but kept hanging out with the dude I met, and before we knew it, we were hanging out every week, going to gigs, raves, festivals, weekends away in Europe. it was great. He had girlfriends in the past but like me he sort of gave up over time. He's a super-intelligent guy and quite a nerd (as am I, I love to learn) and just like me, enthusiastic about life and trying new things. I left that shitty job and got my start in another sector (which I stayed in) and began to build some genuine skills and experience after drifting about for a while. For the first year of going out with him, mostly just socially shooting the shit, I did approach a bit, but I was not as good as I was before (and I didn't get anywhere then!). Also the rejections now would be brutal, something that didn't use to happen, suppose I was leaner and younger. I had girls throw drinks in my face literally for just saying "Hi, how are you?", was kicked, punched, just insane shit, and for what, saying hi? But I was progressing in my career, so I didn't let this reflect on me, I was travelling a lot, had got a lot done, had a range of hobbies and was active in life. I began working like a fucking demon and levelled up in what I was doing, got a promotion, started managing staff, and made up for the time where I didn't have a solid sense of direction post-Uni. I was focused on having fun and made occasional attempts to connect with women, but even this was a flop. Fuck.
After no-end of shitty experiences with women, at around 27, I just gave up on them. I decided you know what, it's not worth it: I just want to be happy. My lack of ability to get a girlfriend fucked with my head, saw me develop low self-esteem, and for the first time I began to question the purpose of even living if I would just end up a lonely old man? I quickly nipped that thinking in the bud, and though, look, I'll just pursue success - I'll start businesses, earn good money, travel, explore the world, read fine literature, explore art and culture, and spend all my time getting new experiences that will enrich my life. I've spent the past few years just getting into health, improving every aspect of my function, getting things right with sleep, circadian rhythm, breathing, hormones. I have made good progress and can now look at more cosmetic issues like weight. I just wanted happiness, so I picked up my guitar, my camera, my passport, and just had fun with my best friend, hiking, going to raves and festivals, creating positive memories.
In the back of my mind, I thought if I honestly got to the point where I was feeling good and living well, finally someone has to like me enough to be able to go on a date? Kind of went with the mainstream advise of NOT seeking and you shall find.
As you know, that's bullshit, lol.
I haven't bothered with women for 3 years. No approaching or online dating. Nothing has happened of course. I do have female friends, I do get on well with my female colleagues, and they don't really suspect that I struggle like I do. But after almost 12 years of rejection, I just couldn't see the light at the end of the tunnel, I've never had a girl like me in any way and honestly, my desire to be with one just slowly left me. I am having a hard time finding the desire or interest in women, part of me really did die, fuck.
Why I am here now is that I just want to be able to lose my virginity. I have to spark some interest in women again otherwise I am heading down a lonely fucking road. Thereafter, I will assess what I will do. I wanted a wife and kids really badly when I was a bit younger. Dumb shit thinking let me tell you. I'll be 30 soon and I don't think that is going to happen for me. I now don't want to get married, though I would like kids, I simply don't know what I will do. But I have to start somewhere and rock bottom is a good place as any to start dragging myself up. One step at a time.
Note: Whilst I am ashamed to admit this, I don't necessarily like women in the same way I used to. I used to be fascinated by them and find them to be really cool. Now I tend towards indifference or a slight dislike. I find them superficial, self-absorbed, hedonistic and shallow. This is clearly horrible and it makes me feel like shit admitting I have thoughts like this. But if I am ever going to improve with women I may as well be honest. They seem to be cool to the type of guys they like, so my thought process is just bitterness. I enjoy the work of Jordan Peterson so I am aware this is my inner bitch speaking here. I will get over it as I got over other things in my life.
(3) Career Change: I work as a Programmes & Projects Manager, which has been just fine, but I am going to pivot out of this industry with a view towards developing a new skill set that I can leverage to significantly increase my income and income streams (right now I just have my job). I am developing a multi-year plan. One step at a time.
ACTIONS: (A) Successfully complete current contract (July) (B) Skill Development: From July onwards, live abroad somewhere sunny, and learn a new skill (digital marketing), get freelance work and build a portfolio, and start a fulltime role in new industry upon return to the UK in Jan 2022, whilst also maintaining freelance work as a side hustle
(4) Enjoying Life: Lockdown has been harsh in the UK, we've basically been at home for over a year. I have a few good hobbies (guitar, language learning, hiking, travel) and was constantly out and about doing stuff before Covid, taking a bunch of classes. I work remotely now and when travel restrictions ease, I'm getting on a plane and getting the fuck out of here for 5/6 months. I am able to complete my work remotely. I will keep healing myself, optimise sleep, brain function, and get lots of light (I use blue blockers etc).
ACTIONS: (A) Leave UK when lockdown eases (B) Live somewhere sunny, get full-spectrum sun exposure for 4-5 hours per day to recharge body and brain, lying on a beach whilst reading books (C) Travel, socialise, explore life
That's all from me gentleman.
I am serious about this. too much of a hard-headed bastard to give up on myself, I will probably be grinding until the day I die.
CONTENTS: POSTS OF NOTE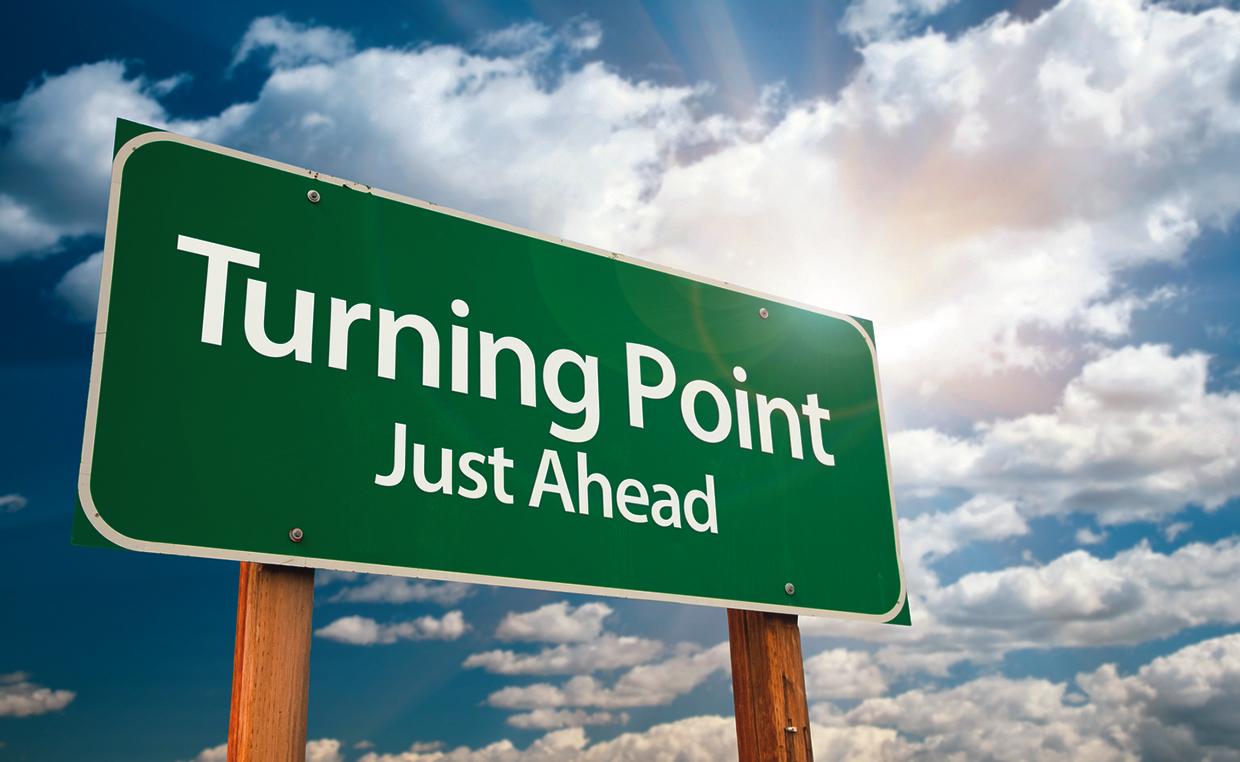 OUTWORKING GOD'S PLAN: JORDAN PETERSON'S FUTURE AUTHORING EXERCISE, COMPLETED BY MAC ON HIS 30TH BIRTHDAY:
viewtopic.php?p=17942#p17942
viewtopic.php?p=17943#p17943
BRAIN RECONDITIONING: HOW I PUSHED PAST EXTREME ANXIETY TO GET BACK INTO SELF IMPROVEMENT & FIGHT FOR MY LIFE
viewtopic.php?p=16875#p16875
HOW I GOT SCAMMED FOR OVER 5K BY PICK UP ARTISTS IN MY 20S AND RUINED MY DATING LIFE FOR YEARS: WHY THEORETICAL WIZARDS AND PUAS SUCK (TRUTH = NUMBERS GAME. LOOK GOOD + TALK TO GIRLS = VICTORY)
viewtopic.php?p=18314#p18314
ORIGINS OF A USERNAME: MAKING A COMEBACK - RISING FROM THE DUNGEON
viewtopic.php?p=20821#p20821
IMPORTANT FORUM POSTS:
THE BASTARD'S PROPHECY
viewtopic.php?p=19465#p19465
Candles In The Dark: Important Messages of Encouragement From KYIL Members
viewtopic.php?p=19991#p19991
@Rags2Bitches
: Reflections On The First Law of Sexual Dynamics - Look Good & Talk To Girls
viewtopic.php?p=20095#p20095
CRUNCH TIME: PIVOTAL DAY OF POSTS THAT GALVANISED MAC TO GO 'ALL IN' IN SUCCESS WITH WOMEN AND MOVE TO A MAJOR CITY
@Manganiello
's Observations Of MAC's Journey So Far
viewtopic.php?p=21255#p21255
MAC MEETS KYIL'S 5-STAR GENERAL - RADICAL
viewtopic.php?p=21951#p21951
Andy (
@KillYourInnerLoser
) on Meaning & Purpose In Life
viewtopic.php?p=23439#p23439
You Have To WANT IT: Insights From
@Thebastard
's Epic Journey
viewtopic.php?p=23386#p23386
MAC Goes On The AA Program Journey: THE HARDEST CASE THE INTERNET HAS EVER SEEN ATTEMPTS TO SLAY THE AA DRAGON
Stage #1: Stuck On Week 1 Day 6 - MAC Reflects On His Past
viewtopic.php?p=26923#p26923
PROPS FROM ANDY: REFLECTIONS ON MY JOURNEY SO FAR - WHAT HARD WORK LOOKS LIKE
viewtopic.php?p=33299#p33299
WINS/MILE STONES
MAC Loses His Virginity (4 Weeks Before Turning 30) To A High Class Escort
viewtopic.php?p=15341#p15341
MAC Goes On His First Date (At 30 Years Young)
viewtopic.php?p=20876#p20876
2021 KYIL SELF DEVELOPMENT SUMMARY: MAC ACHIEVES ALL HIS FIRST YEAR GOALS IN A STELLAR A+ YEAR OF SELF IMPROVEMENT
viewtopic.php?p=24828#p24828
MAC's 3rd Date & Progress Update
viewtopic.php?p=22747#p22747
MAC'S FIRST GOAL: 8 DATE BY JUL 31ST (FAILED, 0 DATES ARRANGED)
viewtopic.php?p=18605#p18605
MAC PULLS A GORGEOUS GIRL FROM THE CLUB (NO LAY, BUT DATE VERBALLY AGREED)
viewtopic.php?p=19413#p19413
MAC Gets A Shoutout From The Killer Of Inner Losers Himself
https://theinnerwinnershow.com/greatness-awaits-you/
MAC LOSES MORE WEIGHT, IMPROVES STYLE, RE-DOES OLD PICS AND GETS TO 8 DATES IN 2021 WITH 28 DAYS TO SPARE!
viewtopic.php?p=24781#p24781
MAC'S 1ST PULL: MAC PULLS FROM DATE #9 (BACK TO MY PLACE - MAKEOUT, NO SEX, MAJOR BLUEBALLS!)
viewtopic.php?p=26638#p26638
MAC GETS HIS FIRST LAY: 10 WEEKS INTO THE PHOENIX PROJECT, 10 MONTHS INTO HARDCORE KYIL-STYLE SELF IMPROVEMENT (THE LONG WALK TO FREEDOM - THE BEST WEEKEND OF MAC'S LIFE)
viewtopic.php?p=28342#p28342
MAC GETS 2ND LAY 22 WEEKS INTO THE PHOENIX PROJECT: HOTTIE FROM TINDER, G&T ON THE BALCONY AND RIMMING THAT BOOTY
viewtopic.php?p=33154#p33154
LAY #3 - 2 GIRLS IN 1 WEEK
viewtopic.php?p=33457#p33457
LAY #4 CRAZY VEGAN CHICK WALKS 5 MILES TO COME STR8 TO MY BEDROOM
LAY #5 NERD GIRL - AWESOME LADY
viewtopic.php?p=33608#p33608
LAY #6 THE DROUGHT ENDS
LAY #7 STONER GIRL
viewtopic.php?p=40444#p40444
LAY #8 DOMINEERING POSH GIRL
viewtopic.php?p=42736#p42736
NG ENDS MAC'S CRISIS OF CONNECTION-
viewtopic.php?p=33752#p33752
CLOSE CALL WITH PSYCHOLOGIST LADY
viewtopic.php?p=34453#p34453
INTERVIEWS & THE EVOLUTION OF MAC
1ST INTERVIEW WITH ANDY (
@KillYourInnerLoser
INTERVIEW WITH RADICAL (
@Radical
)
2nd Interview With Andy: MAC gets his First Lay! (MAC's BACKSTORY & FIRST LAY)
MINDSET / NO EXCUSES
David Goggins: I Am Rocky In Round 14
viewtopic.php?p=19065#p19065
MAC'S LOG TRANSITIONS
LOG V1
22nd March 2021 - 13th November 2021
OUTWORKING GOD'S PLAN: FROM NOTHING TO SOMETHING, MY RELENTLESS PATH TO VICTORY
LOG V2
THE PHOENIX PROJECT LAUNCHES: ALL IN
13 November 2021 - Ongoing
viewtopic.php?p=23738#p23738
THE PHOENIX PROJECT IS ACHIEVED AND THE PHOENIX IS RISEN FROM THE ASHES
THE PHOENIX PROJECT: PROJECT MILESTONES
-WEEK 10: MAC LOSES HIS VIRGINITY - FIRST LAY!
-WEEK 15: 5 DATES IN 1 WEEK!
-WEEK 16: LESSONS LEARNED - MAC GETS GHOSTED OR RECIEVES THE NOT FEELING THE CONNECTION TEXT FROM 20 / 20 DATES, ASKS FOR HELP AND COACHING IN REVISING DATE STRATEGY
-WEEK 18: REFLECTIONS ON THE CRISIS OF CONNECTION ERA: 25 DATES GHOST OR SEND THE NOT FEELING THE CONNECTION TEXT, SO MAC LEARNS GAME! (
link
)
-WEEK 22: 2ND LAY WITH HOTTIE FROM TINDER
-WEEK 23: 3RD LAY FUN CHICK FROM TINDER
-WEEK 23: 4TH lay
-WEEK 24: 5TH LAY, GET 2ND DATE, AND RETAINED (CRISIS OF CONNECTION OVER)
-WEEK 26: DATE, PULLED, GO DOWN ON EACH OTHER BUT NO SMASH
(Stopped updating its post, but I went on to get 9 out of 10 lays for the project in 2022, I beat my Approach Anxiety, and I lost a lot of weight! The Phoenix Project ended in Dec of 2022)
THAT CONCLUDED MY RED SHIRT YEAR
Now begins the transition......
Jan 2023: The IronWill Project commences: Money, Muscles, Mindset - Year 2 of MAC, Realising The Greatness Within